Characteristics
Features
Product
specification
Main features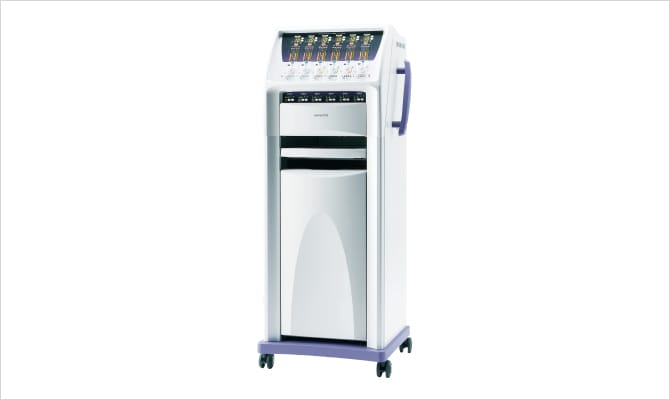 Achieving sophisticated operability and safety with a scrupulous design
Comfortable functions produce their benefits through excellent usability. On the other hand, scrupulous safety designs are required for medical devices that come into direct contact with patients' bodies. The Super Kine SK-10WDX continues the various functions related to operability and safety that were so well received in the advance model SK-9. Further, a variety of options have been prepared in order for each of the respective medical institutions to carry out original treatment.
New design slim fit electrode (patent under application)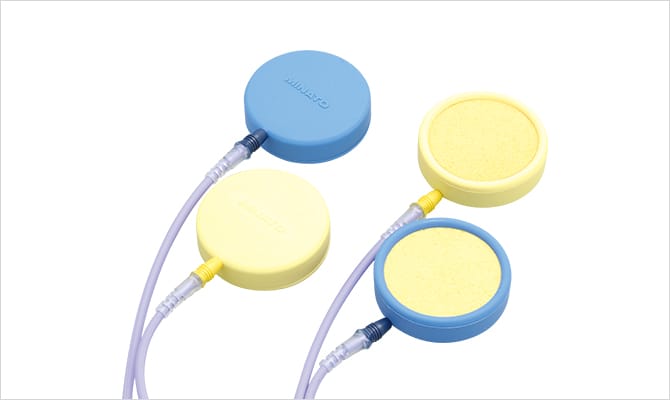 Lightweight design that makes it harder for scarring to occur
By concentrating on a lightweight design, we have achieved a reduction in weight of approximately half that of previous electrodes (our model) By keeping suction force required for suction to a minimum, we have reduced the amount of scarring on the skin of patients due to suction.
Ultra-thin design that can be attached easily within clothes
By eliminating the protruding part from the center of the electrode and connecting the cord from the side surface, the thickness could be reduced to half of the previous thickness. This makes it easy to attach within clothes, such as to your back or shoulders etc.
Therapy mode chosen according to the symptoms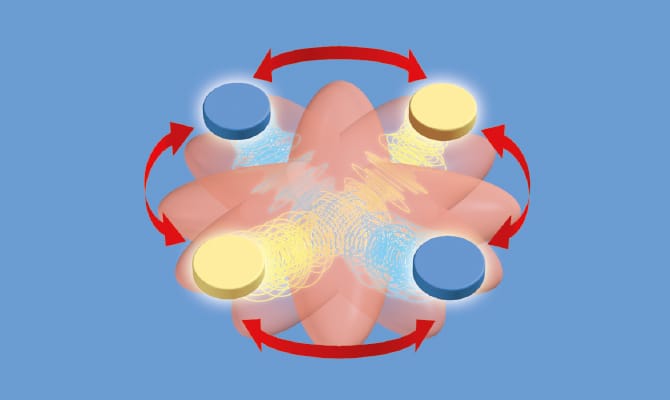 Hyper mode
The modulated waveforms of the two different therapeutic waves are sent from the respective blue and yellow electrodes into the body. This is the mode in which a new third stimulation sensation can be obtained based on two types of stimulation sensation.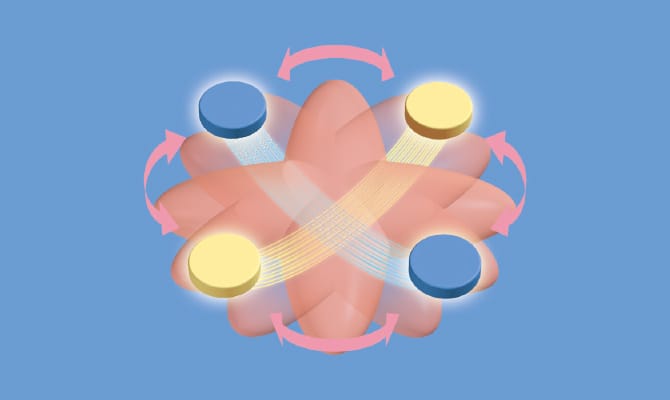 Auto mode
This mode allows treatment to be carried on continuously changing treatment frequency or carrier frequency. Through a variety of changing stimulations, the patient is prevented from becoming accustomed to the electrical charge, thus supporting the treatment of a diverse range of areas.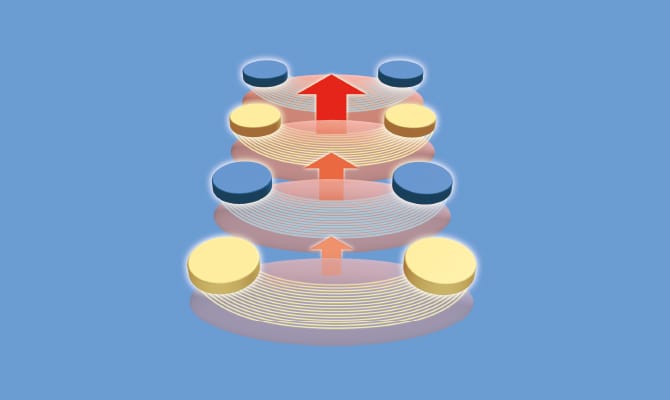 Extension mode
This is a mode in which 8 pole electrodes continuously provide stimulation to area points over a wide range. Through stimulation of four outputs in order, the sensations of gradual unidirectional movement and back and forth can be achieved.
Interval mode
This is a mode suited to muscle stimulation, in which electrical charge and break periods are repeated. As warm up and cool down time can be set individually, this allows therapy to be performed safely.
User 1, 2 mode
This is the mode for setting and memorizing the electrical charge format manually. The frequency can be selected according to the area and symptom.
6 completely independent channels that allow treatment in a mode adapted for each person individually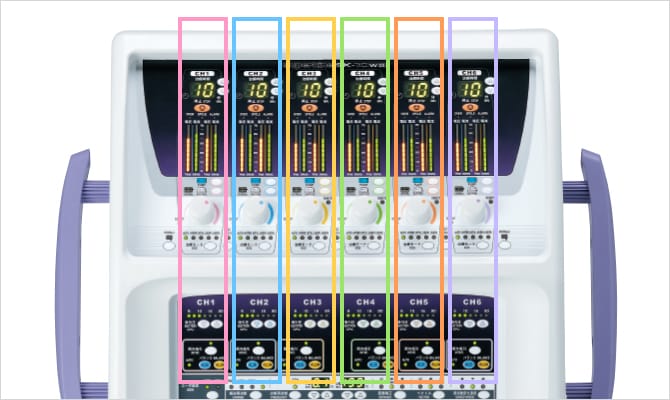 The therapy mode can be set by channel
The 6 channels are each loaded with independent waveform generation circuits. As the therapy mode can be set for each channel in accordance with the affected area and symptoms of the patient, it is possible to treat a maximum of 6 patients simultaneously.
Stable suction for all channels using 6 independent pumps
It is equipped with 6 independent new-type low sound pumps for each channel. This enables a stable optimal suction force to constantly be maintained. Further, the suction pressure can be set according to the respective states of each patient.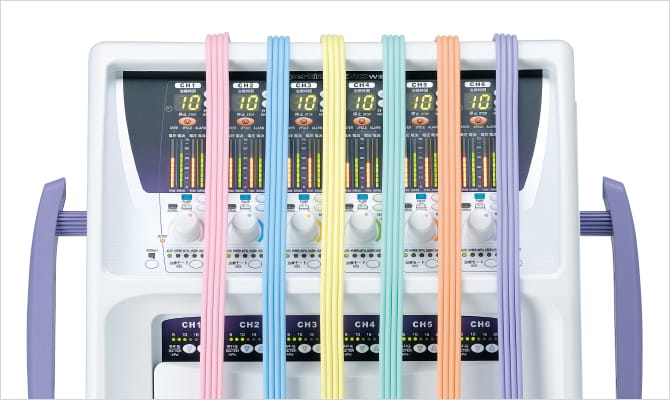 This has adopted a total of 6 color codes, 1 color for each channel
We have provided 6 color codes to enable each channel to be identified. In addition, this has adopted soft shade pastel colors that calm the feelings of the patient. This design is kind to both patients and medical staff.
Function introduction
Safety with electron dropout detection, maximum output current control, auto 2/4 pole switchover function[Patent application complete]
The electrode dropout detection function monitors the electrode attachment state, and when dropouts or incomplete attachment is detected, output is controlled, and notification is made using a warning sound and display lights. Further, the maximum output current value can be changed in line with the size of the electrode, and treatment is possible using a safe current density (2mA/cm2 or less*.) The auto 2/4 pole switchover function , when performing treatment with 2 poles, automatically detects the number of attached electrodes and changes to 2 pole treatment mode.
*In the case of JIS T 0601-2-10:2005, caution is required when this exceeds current density 2mA/cm2
Over-current control function to prevent suspension of treatment
Output current is automatically controlled so that it does not exceed maximum current, enabling continuous safe treatment.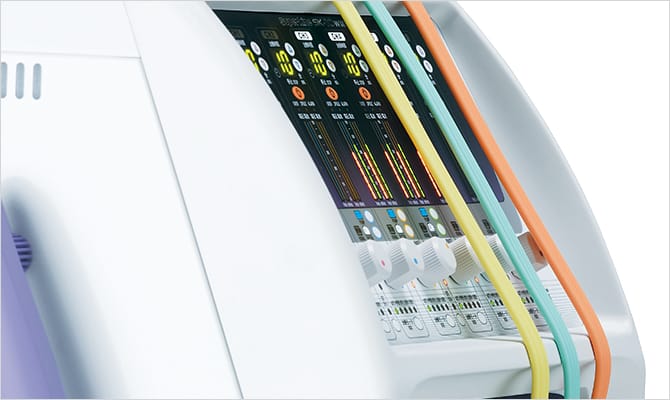 Safety design to prevent operational mistakes
A cover design has been introduced to prevent the electrode cord becoming entangled with the output knob.
The occurrence of operational mistakes can be kept to a minimum.
Output volume lock function
When a fixed period of time has passed since the start of therapy, the output is controlled so that it does not become any stronger, and this can prevent sudden changes in output due to operational mistakes. The function can be simply disabled by once returning the output volume to zero.
This supports changing of treatment time during the treatment
The therapy time during treatment can be changed according to the setting. This also supports the temporary extension or reduction of therapy time, based on the judgment of the physician. We have also added a stop button for the purpose of suspending treatment.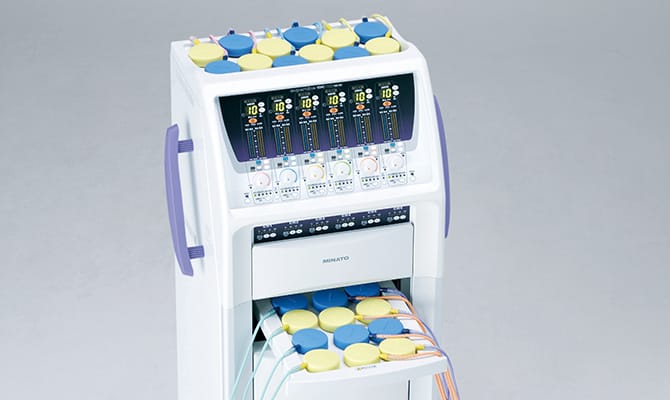 Voice guidance
The completion of treatment is notified by voice.
Hot plate to support therapy
Hot plate to warm the suction electrode before treatment.
This is attached to two areas at the top of the main unit and the front surface slide system.
Therapy example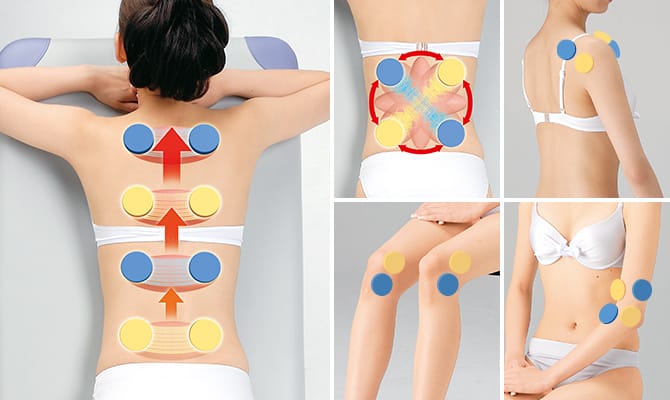 Option product to use the functionality of SK-10WDX to the greatest effect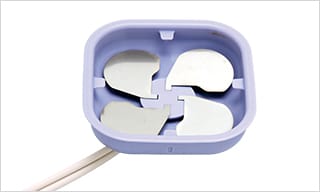 Quadripolar compound electrode
4 poles can be simply attached at once.
The effort of attaching four poles can be alleviated.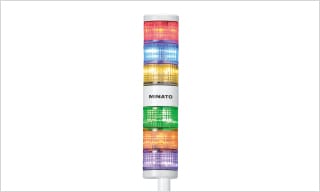 6 color treatment display lights enable the completion of therapy to be confirmed at a glance
The device state can be confirmed from a separated location.
The state of each channel can be notified using lights.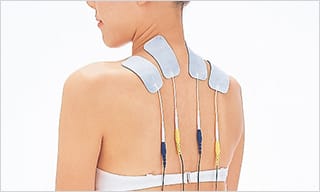 Adhesive electrodes
Adhesive electrodes that fit gently into affected areas with great flexibility.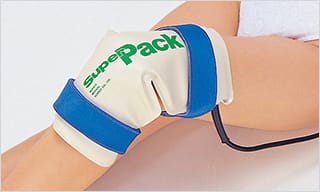 Super pack that enables you to perform treatment while heating
Fits snugly into treatment areas, such as shoulders, knees, hips and buttocks and the back. Perform interference therapy at a suitable temperature.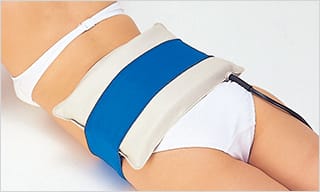 Warby pack with built-in vibrator
The Warby pack with a complex oscillating-type vibrator also has heat insulation functions, communicating a comfortable level of vibration and warmth to the body.
Main specification
| | |
| --- | --- |
| Classification of protection from against shock | Class I device |
| Classification of attached area according to the extent of protection against shock | BF-form attachment section |
| Main Supply | AC110V, AC220V / 50/60Hz |
| Power input | MAX. 750VA (*1) |
※1 When connecting to two stand remote controllers
Performance
| | |
| --- | --- |
| Maximum output voltage | 75±10Vrms(※2) |
| Maximum output current | 75±10Vrms (※2) |
| Carrier frequency | 2000-10000Hz accuracy: ±5% of set value |
| Carrier waveform | Sine wave |
| Treatment frequency | 0.1-199Hz accuracy: within ± (10%+0.1Hz) |
| Treatment waveform | Sine wave (interference waveforam) |
| Treatment time | 1-99 mins (1 min step) accuracy: ±5% |
| Maximum suction pressure | 20±10kPa |
※2 rms is an abbreviation for root mean square: effective value
Dimensions and weight
| | |
| --- | --- |
| Dimensions | W560×D440×H1240mm |
| Weight | 75kg |
Safety function
| | |
| --- | --- |
| Output fuse | 90mA |
| Over-current protection circuit | |
| Zero start circuit | |
| Over current restriction function | |
| | |
| --- | --- |
| Certification number | 222AGBZX00095000 |
| Class category | Management medical devices/special maintenance management medical devices |
| JMDN code | 36737000: Interference current-type low frequency treatment device |
Out-side Drawing