Approach to research and development
"World first technology" creates reliable equipment.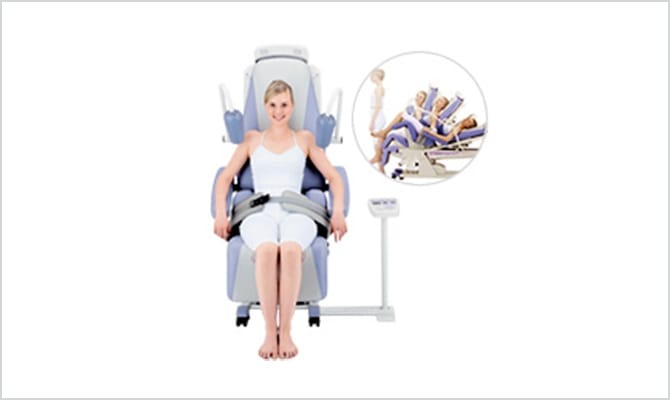 Lumbar traction unit
Minato Medical Science takes pride in our new-type lumbar traction unit ST series, which is a world first technology. The ST series is a type of device that has not existed until now, which automatically provides lumbar traction treatment when you sit in the seat and attach your belt.
The posture of sitting in the chair greatly alleviates the pain of the patients and the work required of the staff has been eased by shortening the work process through automation.
The emergence of this new device has brought about a marked improvement in the comfort of traction treatment in the clinical arena compared to previous equipment. The ST series released in 2004 has now become the de facto standard for lumbar traction unit.
Hot-wire flowmeter
At Minato Medical Science, we were the first in the world to succeed in the development of a new format hot-wire flowmeter. This is a revolutionary technology with characteristics such as having a broad dynamic range (measurement range), being able to measure high frequency ranges with good frequency response, having a BTPS correction function and being able to identify the airflow direction, which has been highly evaluated both internally and externally.
This received the Scientific Journal
Award/Research Encouragement
Award
from the Japan Society of
Medical Electronics
and Biological Engineering (now
Japanese Society for Medical and
Biological Engineering).
(12th Conference "Respiration Monitors
using the New Format Hot-wire
Flowmeter" Hideshi Terada)
By drastically improving the accuracy of electronic spirometers through the development of this hot-wire flowmeter, we flatter ourselves that we have made a major contribution in the field of medicine.

We are setting our
antenna up highly
and
pursuing an infinite
possibility.
Joint development structure between industry and academia
The joint development structure between industry and academia was established in order to promote advanced research and development matching the needs of the market. We aim for a system in which Minato Medical engineers can pursue product development in tandem with university hospitals and university laboratories, and by considering development from a wide range of viewpoints, produce products with a high level of accuracy.
We are maintaining top class results and evaluation in the respiratory function inspection device and Physiotherapy fields. This owes a great deal to development structures in collaboration with industry and academia. As a pioneer in the field of Medical Electronics, we, at Minato Medical Science, take pride in having linked the front line of medicine with cutting-edge technology in electronic engineering.
New product development committee
We have established the proposal system for all employees as a means of tackling issues in product development from all angles. The ideas of each employee and the views of customers communicated through these employees are studied at a "new product development committee" consisting of engineers and sales employees and these are reflected in the products.
Our approach of listening to the things people say from a wide variety of perspectives means that we can realize gentle, comfortable-to-use medical electronics for both the medical staff and patients.
Field in which the
latest technology
software is reborn
in
the hardware that
becomes the product.
The fusion of research, technology and design. This is the source of the strong development capabilities of Minato Medical Science.
It is not just devices with excellent functionality that we want to provide to the medical field. In addition, this is equipment that is not a burden on the patients and equipment that is easy for the medical staff to operate, that is to say "gentle medical devices". In order to realize this, we first need to establish a strong research and development environment and must hone our technical skills to the world's highest level in this circumstance.
We also need the capability to develop designs of various colors and shapes. In particular, design is a particularly important factor in order for the patients to receive treatment in a relaxed way without being intimidated. Research, technology and design. The products of Minato Medical Science are born out of the well-balanced fusion of these 3 elements.
The Minato Medical development site is within the Kobe Facilities in Port Island, Kobe City, Hyogo Prefecture.
The site area of the Minato Medical Kobe Facilities is 6,160 m2. This is an environmentally friendly office that includes a 203.4kwh solar power generation system.
In Kobe City, we have established a research and development base for cutting-edge medical technology in Port Island, and through collaboration between industry, academia and government, we are promoting the "Kobe Biomedical Innovation Cluster", that aims to integrate medical-related industries as growth industries for the 21st Century.
Currently more than 300 medical-related companies, including 17 core facilities have appeared in the area around the Portliner "Iryou Center" station as its establishment as a cluster (integrated base) in the field of life sciences continues.
Making full use of this wonderful location and research and development environment, it is broadly used for the transmission and collection of information, in addition to the research and development of medical devices.
Approach to Quality
Control
A reliable level of safety and high quality are the standards.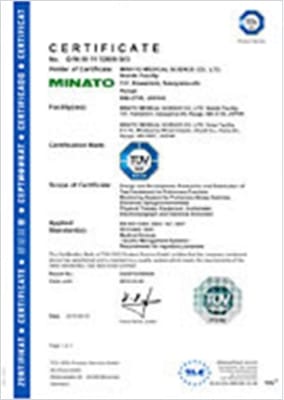 In the field of medical device, which greatly impacts both life and health, we believe that not only the reliability of functions, but also the safety and comfort of patients are vital factors. We believe that looking from the viewpoints of all our medical staff and patients and aiming for further increases in quality is our mission as a medical equipment manufacturer, providing backup to the lives and health of people.
In order to achieve this, our company is constantly working to create products that prioritize a stable level of quality and safety, and have constructed and are managing a management system with a strong focus on quality control.
This is the international standard quality management system in the field of medical equipment, where risk management is currently considered essential. Through "ISO13485:2016", we are establishing a strict quality control system.
Minato Medical Science is not satisfied with the present but devoting ourselves to our aim of continuing to provide an increased level of safety and functionality, as a pioneer in the field of medical electronics equipment and a custodian of people's lives and health.
Quality Policy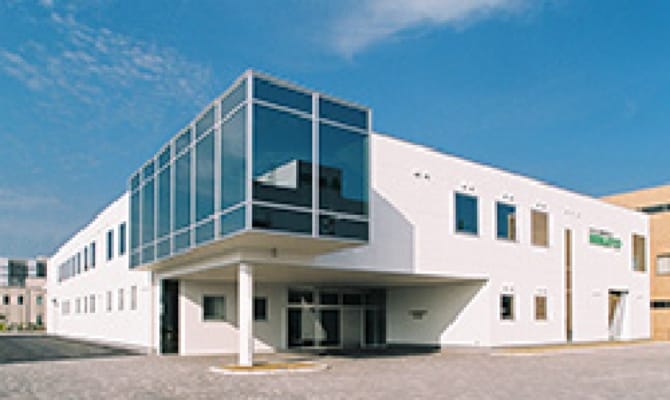 Minato Medical Science has set out the following quality policies and is constantly striving to pursue product quality and safety, while developing and improving their products.
01

Realizing social contribution based on CS promotion

The quality of the products manufactured and produced here give trust and satisfaction to the customers (users) and guarantees that we will contribute to society.

02

Continual improvement of QMS based on top management

We have established a quality management system under our own responsibility and top management are taking overall responsibility for this quality management system based on ISO13485, QMS ministerial ordinance and European Medical Device Directive.

In order for a quality management system to operate correctly, conditions such as organization structure, responsibility, regulations and management resources should be met, and the effectiveness of the quality management system should be continually improved.

03

Realization of product safety based on strict adherence to rules

These rules are being reinforced based on legal and regulatory requirements to create safe products.