Weltonic Series [WTS-04L]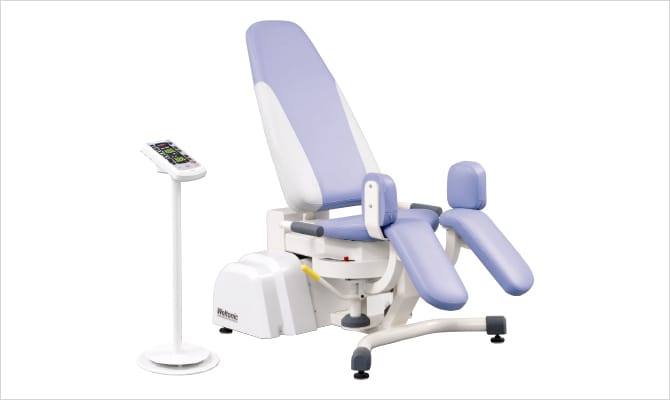 Training Load:20~600N 2~60Kg
Abduction [WTS-04L]
Weakening of the muscles around the waist leads to instability of the body. Exercise will increase stability of the pelvis, reduce wobbling while walking or standing on one leg, and prevent falling.
Characteristics
Muscles trained

1) Musculus gluteus medius
2) Musculus gluteus minimus
3) Musculus tensor fasclae letae
The initial angle can be set easily with a lever.
As the arms can be opened easily when riding on the machine, you can ride on the machine easily.
Pull the lever to open the arms.
Main specification
Model
Weltonic WTS-04
Rated supply voltage and frequency
Single-phase 230Vac, 50 Hz
Power input
600 VA
Protection against electric shock
Class I, type B
External dimensions
Width 710 – 1,160 mm
Depth 1,170 mm
Height 1,200 mm
Weight
69 kg
Trained muscles
Musculus gluteus medius, musculus gluteus minimus, musculus tensor fasciae latae
Load setting
20 – 600N / 2 – 60kg
Accuracy at indicated as N :±5%F.S.
Muscle strength measurement
100 – 1,000N / 10 – 100kg
Accuracy at indicated as N :±5%F.S.
Setting of the number of repetitions
Count down 1 to 100 times
Count up 1 to 100 times
Outside Drawing